Rino Solberg is a well-known Norwegian Inventor, Entrepreneur, Industrialist, Philanthropist and Author, who has built businesses on 4 continents and written and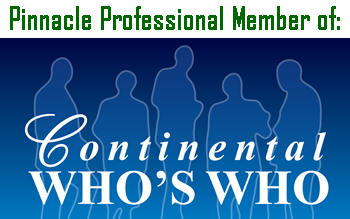 published 10 Books and many training programs over a lifetime and has written hundreds of articles within the area of "Personal Development."
His personal Vision:
"To make this world a better place for this and future generations"
He is now Chairman of The Better Globe Group, with the Vision:
"To Eradicate Poverty and Corruption in Africa"
Rino Solberg Resume
After 5 years of technical education he started his first company, an electric appliance shop, when he was 21 years old and has been building and running his many companies ever since.
His business experience varies much and includes sales and marketing, import/export and manufacturing. As a young man he invented and got patents in 12 countries on a grinding machine for gate and globe valves (UNISLIP) and was building a manufacturing company for this product, with daughter companies in USA, Japan and Germany, and with agents in 25 countries. Today, approximately 70% of all Nuclear Power Stations all over the world have his machines. He sold that company after running it successfully for 13 years, and started a training and publishing company.
He is also well known in Norway for over 35 years as one of the most dynamic motivational speakers and for giving more than 1000 seminars/training courses to over 120.000 people in the area of Sales, Motivation, Communication, Leadership, ISO 9000 and Total Quality Management. He is an author of 10 Books in the field of personal development and many Audio, Video programs for training purposes, as well as being a publisher of several magazines. He has also, as a consultant, helped approx. 80 companies in Norway and over 100 companies in Uganda and Kenya implementing the ISO 9000 quality system standard in their companies. He pioneered this kind of Quality work in Uganda already in 1994.
Rino Solberg has now dedicated the rest of his life to build and run a group of companies called; "The Better Globe Group", www.betterglobegroup.com with goals to help Africa eradicate Poverty and Corruption through "Social Entrepreneurship," which is to use business based principles for helping people. He has also written a book about it and the book has been named: "SOCIAL ENTREPRENEURSHIP -The Better Globe Way". Click here to buy the book!
The Better Globe Group is working within these areas:
1. Tree planting, saving the environment and providing thousands of rural jobs through massive tree planting, with goal to plant as many trees as there are people on this planet. www.betterglobeforestry.com (If YOU want to help the environment and make good money on trees at the same time click here). www.betterglobe.com
2. Microfinance for Agriculture, helping poor farmers becoming self-sustained.
3. Education, Building schools and helping African children getting through school www.childafrica.org and building Integrity in African children, in order to fight Corruption, through publishing and distributing the FREE Bingwa(Champion) Children Magazine to schools in Africa. www.bingwa.org and if you want to be a part of this great work you can look here: www.bingwa.info